Maps You Should Know is a series of articles which will provide you relevant information about a certain topic by using maps, graphs and charts.
This episode will be focused on the East African Federation and how it might stem from the already existing East African Community.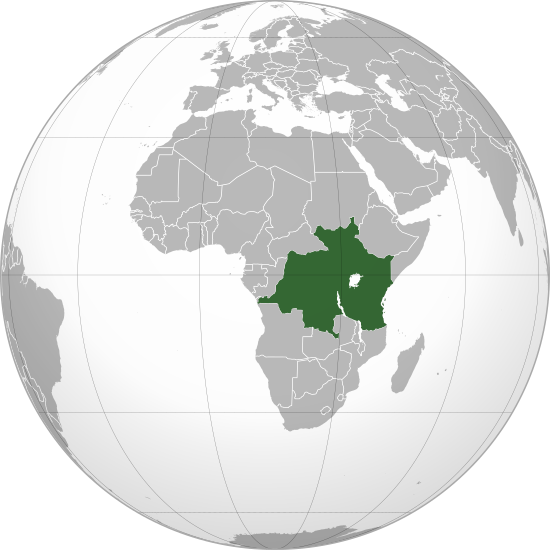 Geographical representation of the potential East African Federation
The East African Federation is a proposed political union of 7 partner states: the Democratic Republic of the Congo (DRC), Burundi, Rwanda, South Sudan, Uganda, Tanzania, and Kenya. Although the possibility of a union between African countries is not a novel idea (it has indeed been discussed since the early 20th century), it has recently come closer to fruition.
The East African Community (EAC) composed of the countries previously mentioned was founded in 1967 with the aim of strengthening ties and promoting cooperation between these countries in order to generate economic and social prosperity. However, this organization collapsed in 1977 due to disagreements between its members on matters such as influence in decision-making or economic ideologies. Nonetheless, the organization was in fact revived later on, after the treaty for its re-establishment was signed in 2000.
In addition, the EAC has one of the fastest-growing economies in the world and is indeed increasing and improving its international relations while, internally, it deepens and widens the bonds between its member-states, leading to economic, social, and political benefits. This way, the organization has made recent progress toward expanding the alliance between its members:
Firstly, a customs union was signed in 2004, a move toward the free movement of goods and services, reduction of tariffs, and establishment of procedures; 

Started in 2010, it established its own common market for goods, labor, and capital;

In 2013, the East African Monetary Union Protocol was signed, a plan to launch a monetary union within 10 years, with the East African Shilling as the common currency;

Then, in 2018, a committee of experts was gathered to begin the process of drafting a regional constitution.

 
This way, the EAC constitutes a potential precursor of the East African Federation, a single sovereign state composed of all its members.
In the first place, a federate nation composed of the DRC, Burundi, Rwanda, South Sudan, Uganda, Tanzania, and Kenya would be the largest country in Africa and seventh-largest in the world, by surpassing India. Indeed, its population would approximately be 281 million people (as of March 2022), only surpassed by China, India, and the USA. In addition, it would comprise a mostly Christian state, and English, French, and Kiswahili would be the official languages, while its capital would be the city of Arusha, Tanzania. Moreover, it would have a Total Fertility Rate of 4.8 and a Human Development Index of 0.509 (2019 data).
This way, the creation of the East African Federation would have a remarkable impact on the international scene. In fact, with multiple world powers shifting their focus towards Africa, notably China, the emergence of the EAF, with its sizeable population, fast-growing economy, development potential, and natural resources, has the potential to create an African superpower. Furthermore, its potential international relations, for instance, the Trade and Investment Partnership negotiations underway with the USA, can increase the size and influence of the EAF.
However, the federation still needs to walk a long path until it materializes. In fact, tensions and rivalries are still present among African countries, and in the long run, the creation of a single sovereign state out of 7 countries undoubtedly requires significant compromises, something that recently-independent countries might not look forward to. Consequently, internal disputes or even COVID-19 are also factors that may play a role in delaying the formation of the federation.
We'd love to hear from you
Got any suggestion, recommendation or idea that you would like to share with us? Feel free!