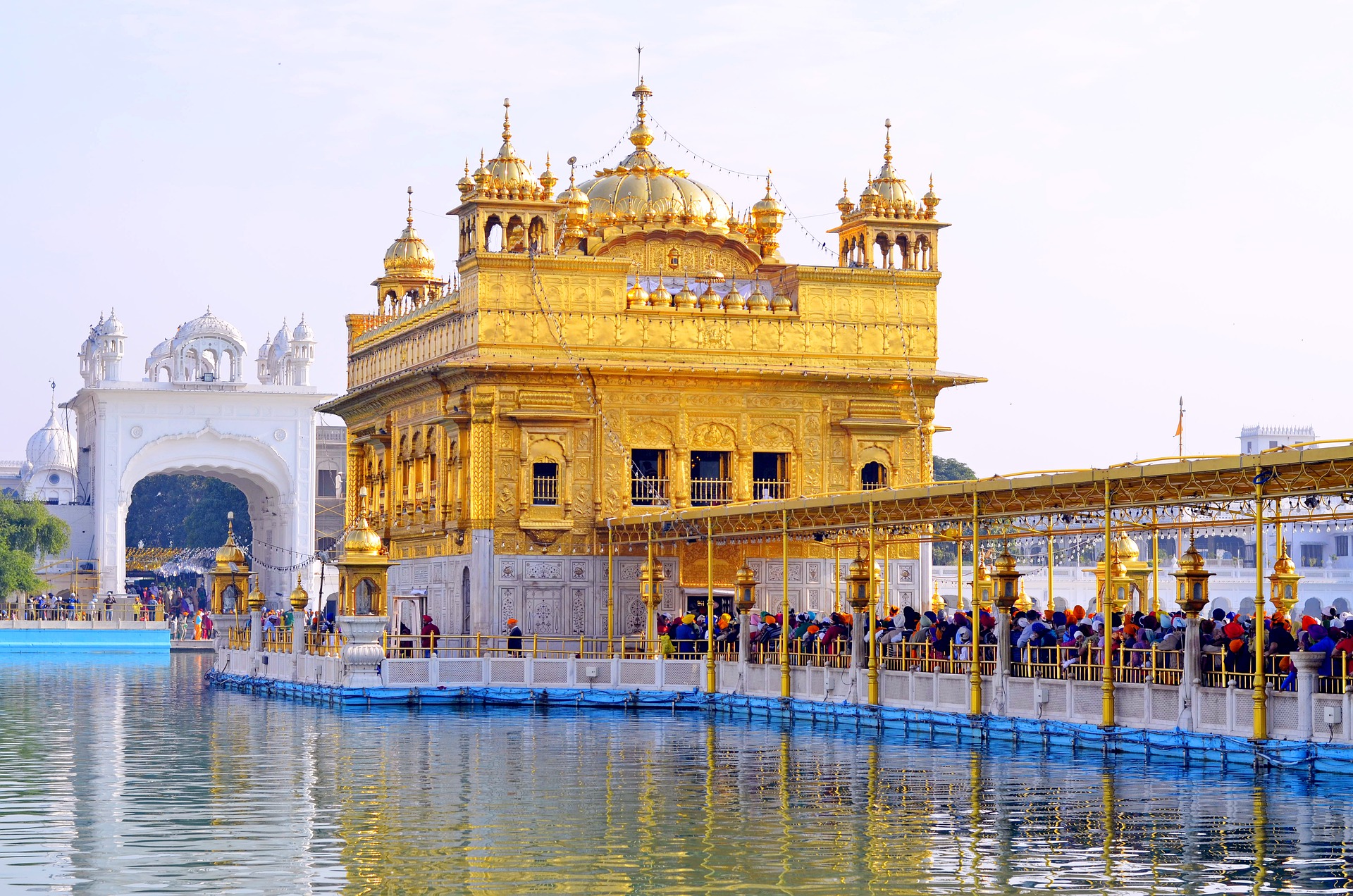 In which country is this building located?
India.
Also known as Harmandir Sahib, the Golden Temple is located in Amritsar, in the state of Punjab and it is the most relevant religious and spiritual site for the Sikhs (also known as Gurdwara – a place of worship for the Sikhs). It has been nominated as a UNESCO World Heritage Site.
The construction of this Gurdwara finished in 1589 under the reign of the Mughal Emperor Akbar I. During the 20th century, the Golden Temple would also be the centre of a bloodshed between Sikhs and British colonialists (Jallianwala Bagh massacre, Operation Blue Star) as well as between radical Sikh movements and the government of India (1955 Golden Temple Raid).
Nowadays, it is open for people from all faiths and is visited by more than 100,000 people everyday.