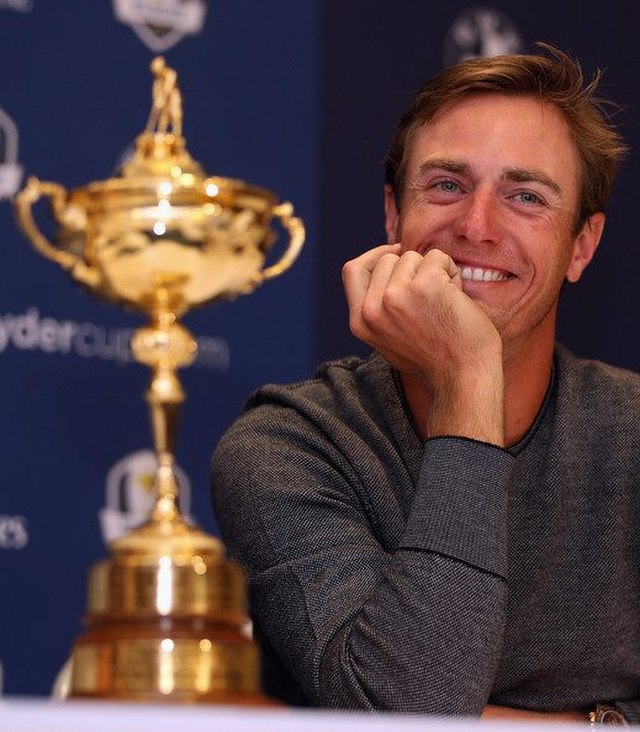 In what competition is the Ryder Cup disputed?
Golf.
The Ryder Cup was firstly hosted in 1927, opposing UK and USA but eventually evolved into a competition between Europe and USA, played by 12-a-side teams every 2 years.
On the side, one can observe a picture of the Belgian golfer Nicolas Colsaerts, after his European team won the Ryder Cup 2012.