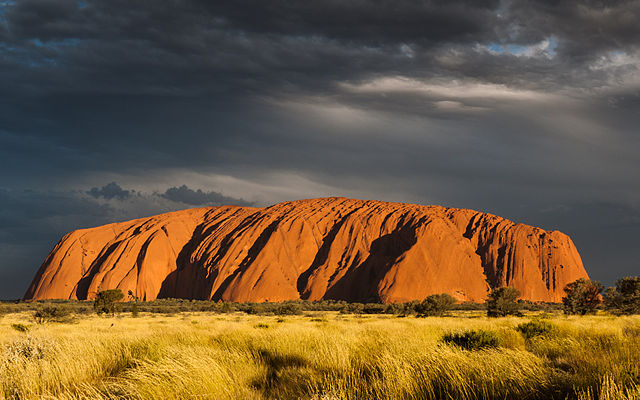 In what country is the Uluru located?
Australia.
Also known as Ayers Rock, the Uluru is a huge sandstone formation located in the Northern Territory of Australia, reaching 348 meters above the surrounding area and more than 9 km of perimeter.
Due to its uniqueness, this geological formation is considered to be sacred by many aboriginal tribes.