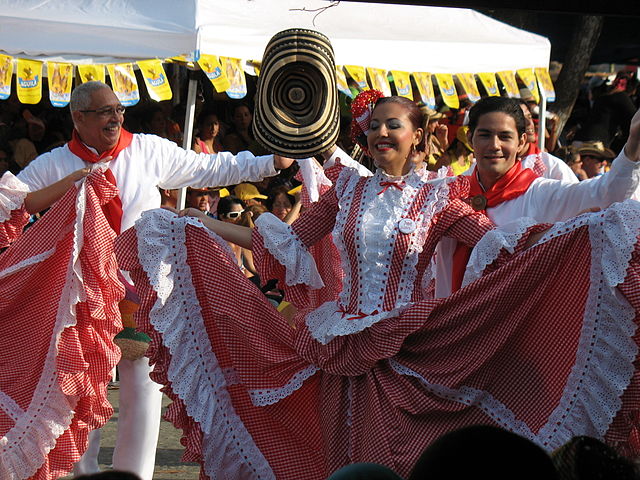 What is the name of this dancing and music genre, original from Colombia?
Cumbia.
Although this folklore genre is original from Colombia, it is now widely popular on many other countries on the South America, while there are many festivals dedicated to it.
When it comes to etymology, the term derives from the Bantu word "Kumbe", which literally means "to dance", which serves as a reminder for the African cultural heritage of many of the original communities from that continent brought as slaves to South America.
By European influence, modern Cumbia songs are now being played with new instruments such as guitar and bass, while these were not found on the original Cumbia, played by percussion, flute and vocals.